It's fairly easy to buy an established website, but much harder to develop that site and eventually sell it for a profit.
In the last few years, I've bought and sold 18 sites, with 10 being 'successes' yielding a return in excess of 2.5x what I paid, 4 being slightly profitable and the remainder being losses or total failures.
What I've noticed is a pattern between the sites that turn out to be profitable deals, and those that don't. In most cases, you can predict the outcome BEFORE the transaction has even happened. In other words, value is being created in the purchase side of the deal, not in the sale, and in most cases what created that value can be easily categorised. Providing you know what to look for, it's fairly straightforward to repeat.
It's no real revelation that sites that rely on advertising can usually increase their revenue by increasing the amount of adverts that a visitor is exposed to. This strategy looks for sites with advertising  revenue (usually Adsense), where the average number of pages-per-visitor is below average for that niche and business model.
Here's an example.
PR4 Pet Site for Sale – Analysis and Details
This PR4 pet site averages 1.3 pages per user, in a niche (pets) where people typically tend to be engaged and emotionally connected rather than just looking for quick answers. The opposite of this would be something like Computer or Programming Problem forums and Q & A sites. It's not unrealistic to assume that with some minor tweaks and changes, a new owner could increase the pages-per-user to around 2, resulting in approximately 50% more impressions.
IMO, you could
Cross-link to older posts within newer ones.
Add thumbnail images to related posts and move them to somewhere more prominent (like the sidebar), not just at the end of the post. This has been proven to have the greatest effect on improving pageviews in sites with a visual subject nature.
Split longer posts across two pages.
Commission articles and guides on pet care for specific pets and direct users to those guides within the posts.
Providing the click through rate stays consistent, and Google has sufficient new ads to show in this niche, then the Adsense revenue should increase too. It probably won't be by 50% for reasons like Ad blindness and low fill rates, but it should increase by a significant enough amount to make doing this worthwhile.
Be sure to understand how and why people interact with the site you're looking to acquire. As in the example earlier, if people tend to arrive at the site for a quick solution, you'll be fighting an uphill battle trying to increase pageviews. The best niches to do this in are ones where people will have an emotional connection, and these are usually the sites that work well with images so Food, Cars and Sex / Dating for example.
These are sites that have a net profit per user higher than the cost of buying in a qualified visitor for any of its main keywords, but are not using paid search for promotion.
Take this site as an example
Daily Labels Fashion Site – Details and Analysis
Providing the seller's figures are correct, the site earns $1K on average from 1,931 monthly users which equates to $0.52 per user profit. This is relatively high for a non brand fashion site and is usually a sign of good conversion, cart design and up/cross sells (average NPU for clothing or apparel ecommerce is around $0.15 per user).
A new owner can drive traffic through pay per click without the trial error, as most long tail terms for this store (for example, specific designers or specific t-shirt searches) come in at around $0.30 – $0.50. This would also be even cheaper if those ads were either sent directly to the product pages they relate to (for high relevance), or driven through Bing or Google's secondary networks like Google Base / Shopping, the content network or via display pay per click ads.
Assuming your average CPC is $0.40, buying 100 visitors at $40, should generate around $52 based on current performance. A relatively small amount by itself, but you now have a repeatable process that you can scale quickly to grow the business.
Reported numbers are sometimes for anomaly months, where one seller makes a large purchase driving the average NPU much higher. Always average at least three months of figures and preferably six.Google Search PPC is usually the most expensive form of paid traffic, so explore other avenues for cheaper clicks like Facebook and other Social PPC, or alternatively using display media through exchanges like Site Scout or Buy Sell Ads.
Sites or domains with a steady increase in traffic over the last six months and / or increasing relevant keywords in Google's Top 20. Likewise, mobile apps with a steady increase in monthly downloads.
You'll be amazed at how many times a seller is willing to let go of a site that's finally about to tip, following months of promotion where they saw no immediate return.
Despite there being so many free tools, people still often do a lousy job of monitoring their organic traffic and keyword rankings. This is more common with sites at the starter end of the market, especially when the seller has followed a course, but had unrealistic expectations as to how long it will take to rank and reap the rewards of all their hard work.
It's unlikely these sites will be a case of buying it, doing absolutely nothing then laughing all the way to the bank … it just doesn't happen like that, but you can realistically put in a relatively small amount of work to keep the momentum going and benefit from the rewards as a consequence.
Once you purchase the site, take advantage of the trend and do everything you can to keep it going. For content sites try to guest blog for solid high value links and engage in social media activity with influencers in that site's niche. For ecommerce, web and mobile apps, offer free products or subscriptions in exchange for reviews or giveaways.
When looking at traffic, verify the increase is genuine, as there's only so much you can do without access to the site's analytics, and third party data isn't enough to rely on. Try and eliminate increases due to seasonal activity, or random spikes. For keywords, be sure to check the site isn't ranking for keywords so long tail, the volume of traffic isn't worth pursuing, or alternatively, the commercial value of those keywords is too low.
Sites with a significant amount of monthly visitors that appear to have a below average RPU (revenue per unique user) for their niche.
(I'm in the UK writing for a primarily US audience, so I might switch spellings from monetise to monetize and back again!)
To know whether a site is operating below its potential, you need to have an idea of typical RPUs for various niches. We published a post on Website RPUs across business models and another across niches that should be a good starting point, and Flippa's Andrew Knibbe posted a great presentation here with a lot more info.
Site are usually under-monetised for one or more of three reasons
a) Poor Design. Don't confuse poor design with crappy design. Crappy design is often old-skool but can sometimes outperform good design in certain niches because it seems honest and non-commercial. Poor Design is often elements in the wrong place or too many distractions that result in poor conversion.
b) Poor business model and product selection. You know the one – the directory site trying to sell advertising (… they should be selling cheap link building products because in reality, link builders are the only people who visit small directory sites), or the gaming forums with Adsense banner ads trying to sell games, that the people on the forums already own.
c) Poor sales systems. It's unlikely you'll make a sale on your first customer interaction, so the most successful sites take names, and follow up with a waterfall of products or related services depending on how the user interacts.
The key here is to purchase the asset, first getting proof that you can do better (more on this in a second), and then applying those changes to see immediate results, of course, tracking and testing everything you do along the way.
The beauty of this strategy is that you're not entering unknown waters; search for sites for sale, or sites that have sold with a similar visitor profile to the site you're considering buying. Filter these sites to show you the ones that have an above average RPU for their niche. It's usually the case that visitors will behave in similar ways (e.g. click ads, buy products or trust affiliate links) across different sites providing the reason why the went to that site is the same.
For example, if you've found a site on parenting, search for others with similar profiles (like baby forums and social networks, mums groups etc) that have previously been sold or are currently for sale that have a much higher RPU. Study their methods of monetisation to see what works and what they have in common. Ultimately, you'll be experimenting with those same methods on your new site, but also tweaking it to make it better.
FlipFilter users can use shortcode OLR4000, and then enter their niche in the search box. I've loaded a few of my own filters into this search to remove anomalies like sites that have listed revenue but only 1 visitor, sending the RPU artificially high.
There's an emphasis on the word significant traffic. There's little point buying a site to leverage an increase in conversions if there isn't enough data to test your assumptions and see the changes work.
Sites and Domains over two years old that are likely to rank well with high Domain Authority and trusted links.
This strategy thrives on the knowledge that Google PR (pagerank) can't be relied upon as an accurate indication of how well a site or domain will currently perform in the SERPS. What is a more accurate indicator, is combination of Age and Domain Authority – SeoMoz's metric for how well linked to and trusted a domain is.
We're living in an age where people are still PR crazy, and you'll often find sites with low PR (possibly because of no fresh content for a while), that still manage to rank like crazy when you create new content and add some social activity.
Amateurs will often overlook these sites in favour of their high PR counterparts (with a higher price tag) making this a good cheap acquisition strategy if you're willing to put in the work.
Naturally, this requires some heavy lifting like design and content creation, so it's not ideal for short term projects or quick flips. It really comes into its own when you invest the time into a site that you decide to keep for the income, with a view to cashing in on the capital value at a later date.
Sites where a significant amount of its top 20 keyword value is currently sitting on page 2.
To calculate keyword value in FlipFilter we use our own weighted metric – Search Score, which is a value based on the number of top 20 keywords a site ranks for and their respective commercial values, volumes and positions.
For example, a site with hundreds of keywords in positions 10 – 20 could theoretically have the same search score as one with few keywords if those keywords occupy positions 3 – 8. Likewise, a site with many page 1 keywords that have low cost per click values, would have a similar search score to a site with a much less page 1 and 2 keywords, but those keywords having a relatively high value attached to them.
In situations when most of the site's Search Score is on page 2 keywords, this is usually down to owners putting in work on new sites and selling before they see results, but it's often relevant to well established sites too that have been neglected and still continue to see links grow organically.
Take a look at this site here
Modern Love Spells – Analysis and Details
Although the site has a relatively low search score overall, 40% of its ranking keywords are currently sitting on page two in a niche which isn't super competitive.
Click on the SEM Rush report icon in the listing toolbox to show what these keywords are, the competition and the amount of search volume for each one. At the time of writing, this site ranks on page two for keywords like 'free love spells' (…or 'having crazy game' as it's better know); how difficult do you think it would be to move up to position 4 – 8, grabbing a significant share of the 1,600 monthly searches?
If you're doing this through FlipFilter, look at the overall search score figure as well as the page 2 potential. If the total search score is minimal (i.e. either few ranking keywords, or keywords with little commercial value), then moving more of those low value keywords onto page 1 won't make a major difference.
Sites that already have an active pay per click campaign running for longer than 30 days. Another one of my personal favourites, these are hard to find on the marketplaces, but when you do find them, they tend to pay for themselves fairly quickly and scale even quicker.
The main benefit of buying an established website over building a new one is history; history allows us to skip the learning process and do more of what works, so in the case of paid traffic this means being able to scale the business from day one.
Take this ambitiously priced example from Website Broker.com
Established Lead Generation Site – Details and Analysis
The site specialises in divorces for Texan residents, and has ran an Adwords campaign since last year – you can click the Ad history tab for more details.
There's no way of knowing if this campaign is profitable, but it's realistic to assume that they would have stopped some months ago if it was losing money, although this isn't always the case though so it's best to check. If you know a site can profitably run adverts and convert customers through Google Adwords, then it's reasonable to assume you could both scale that existing campaign and replicate it on Bing and possibly Facebook too.
These type of sites give you an opportunity to quickly scale up simply by testing new keywords, testing new sources and increasing ad budgets where there are more clicks available to be bought.
Struggling to find websites for sale at a price that makes sense?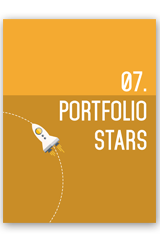 Six strategies guaranteed to give a solid ROI
Spot potential gems that other buyers have overlooked
Go beyond the basics (Not for beginners)
Download Digitally Wed Chapter 7 - Portfolio Stars, Free of Charge
Need more inspiration?
The seven principles above are the basis of FlipFilter's new Opportunity Finder module. There are a few extras that we didn't cover here, like sites with a buy it now, below our statistical valuation.
Have you ever bought a site and implemented one of these strategies? Are you struggling trying to implement one now or do you have any questions about the process? Have I missed any off?
Let me know in the comments.
Related Articles: