Following a two month holiday over the festive period, this month's FlipFilter A-List went out today and it was a meaty one.
Since our last A-List we've seen sales volumes from Flippa of  $2,563,169 in December 2012 and $1,893,344 in January 2013 (based on our own figures), giving a predictable but steady end to the year. Seeing January – typically a dreadful month, approximately $200K up on November 2012's adjusted figure of $1.6 million, means this could be a profitable year for the industry's current market leader.
But it's not just Flippa who stand to gain; new marketplaces are springing up all over, and we take a look at some.Even we're getting on the bandwagon too, with a completely redeveloped FlipFilter 3 due out March this year.
Our list of top sellers and most active auctions had some surprises, including a Celebrity Blog that received 66 bids from approximately 11 bidders and ended at $311K – typically unheard of in this price bracket, but proof that when a good listing comes along there's usually buyers out there watching and ready to spend.
It wasn't all good news though; if you were one of the many bidders on this listing here, you'll want to read up and see the maths behind why I thought there was something sinister going on.
We looked at a Textbook Buyback Business for Sale with a healthy revenue of $570K. The valuation multiple on this was around 30X net monthly or 2.5x annual net profit. There was some discussion on what this business did right to avoid the lower valuation ceiling of 24 months, that most smaller online businesses struggle to get past.
We ran some analysis on the sale of Sitepoint's Dealfuel.com – currently at $52K, and questioned whether or not the figures supplied in the listing were misleading and what the adjusted gross and net figures should be.
If you've ever considered leasing a site rather than selling, you also missed an article on why now is good time to consider it if you own a lead generation, ecommerce or affiliate site. We delve into how to get started, how to price the lease agreement and where to find lessees.
Oh, and there was also a look at thecrims.com, a multiplayer text based browser game with a claimed 1/4 million active users worldwide. There was talk of Eric Reis' Lean Startup movement, and how to conduct due diligence and look for growth in viral games and apps.
This month's A-List has already gone out but be sure not to miss the March 2013 Edition if you're not already signed up, due out around next month this time.
http://www.flipfilter.com/a-list
Struggling to find websites for sale at a price that makes sense?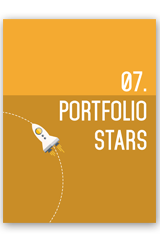 Six strategies guaranteed to give a solid ROI
Spot potential gems that other buyers have overlooked
Go beyond the basics (Not for beginners)
Download Digitally Wed Chapter 7 - Portfolio Stars, Free of Charge
Related Articles: