This month's FlipFilter A-List is a slightly abbreviated version of your normal newsletter, as we're working like busy elves to put the finishing touches on the new version of FlipFilter being released in the next week
It also coincides with seasonally slow market activity in February; Flippa total sales for February 2013, removing any listings that failed to complete at time of writing, stands at $1,930,032 with an average sale price of approximately $1,100.
In our top sellers and most active run down, we (possibly) expose a  ring of less than honest sellers, and look at how revenue proof isn't always proof of revenue.
We looked at an outstanding business which sells foreclosure leads to investors,  and really demonstrates how to grow big by utilising a multi product approach on your site. If you ever thought a product manager was something for funded startups only, then this may make you think again.
Hivandsingle.com took all the all the elements that made online dating mainstream and applied it to a relatively small but lucrative niche. What makes this dating site very different from the others is a complete lack of paid customer acquisition, creating several opportunities for a new owner. We look at potential sources of new revenue and jump into the numbers and typical figures behind internet dating businesses.
We also looked at landscape-design-advisor.com, a 'troubled' content site with what appears to be SEO issues. We examine a few possible solutions, and look at strategies a new owner could put in play to make their investment more stable.
Our usual feature article was missing from this month's edition, but it will be back in April, and we've got a few extra goodies lined up to celebrate our forthcoming app launch.
This month's A-List has already gone out but be sure not to miss the April 2013 Edition if you're not already signed up, due out around next month this time.
http://www.flipfilter.com/a-list
Struggling to find websites for sale at a price that makes sense?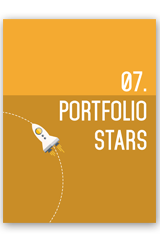 Six strategies guaranteed to give a solid ROI
Spot potential gems that other buyers have overlooked
Go beyond the basics (Not for beginners)
Download Digitally Wed Chapter 7 - Portfolio Stars, Free of Charge
Related Articles: