Could you help me out by giving a little feedback on something new I've been putting together?
For the last few months, I've been busy coding a new FlipFilter release (V3) due out shortly, and yesterday completed a draft of the main landing page – you can click on the image below to see it full size:
It's still in the draft phase, so I'd love your feedback or any advice you have on how it could be more effective. At the end of this post, there's a few specific questions, but here's a little background on how we got to this point.
Last November, I sat in a Costa (officially my third office since they started doing those lemon tartlets), with a blank sheet of paper and wrote down all the things it would be great to have in an app for people who buy and sell websites, with no real regard for whether it would be technically possible.
Some of it was wishful thinking, but here are a few points I scribbled down (expanded slightly so they make more sense):
Automatically remove or flag scams / listings with obviously incorrect or made up data
Create a plan for renovating any site based on a solid benchmarked examples and best practices
Show sites Guaranteed to generate a profit or grow in value post purchase
Detect fraudulent activity like fake traffic or fake advert clicks
Analyse a site's monetisation and make recommendations for improvements
Scan mobile apps for sale
Something amazing happens when you brainstorm without real world boundaries. For example, "Show sites guaranteed to generate a profit or grow in value post purchase" is technically impossible, but this led to the question 'what if you could show sites that are statistically likely to be a profitable purchase' and 'what if you could show sites with some sort of hidden value already built in.'
This solo brainstorm wasn't just an excuse to get away from the house / office, but it was the start of a three month project to completely rewrite FlipFilter, and build it again from scratch. Around a year ago, I got an incredible case of entrepreneur's guilt – that nagging feeling you get when you're working on a new project, but you're still feeling like you haven't done everything you can to make  an existing one as good as it can be.
FlipFilter was originally thrown together in 2010. It was never really meant to be a product – just an internal tool but that changed when I realised I wasn't the only person looking for a solution to the problem of reducing the amount of time spent searching and analysing potential purchases.
At the same time I'd also discovered the industry forming around buying and selling sites and wanted to be a part of it. Just like the un-cool kid with a big bag of sweets, having something publicly available was as much about making contacts as it was about pursuing a passion of creating products. With the help of a developer from Elance, we released an MVP that was sufficient enough to 'make friends and influence people', and around a year later rolled out a relatively more stable version 2.
Over the past few years the app has gained slow but steady momentum, each month acquiring new members and new paying subscribers. The income from FlipFilter is primarily split between
Direct income from monthly or annual subscriptions (which hasn't yet passed the $5K per month mark)
Direct income from white labelling and multi-user agreements
Indirect income from web business sale and purchase leads either as commissions via referrals, or from purchasing those sites myself. Personally, this is where owning FlipFilter provides the most value long term. It's ultimately one of the most effective lead generation tools there are for this industry.
Lots of smaller miscellaneous transactions that include setup charges, advertising revenue, affiliate commissions and payments for writing and speaking.
Based on the minimal amount of hours put in, what I get back is great, especially as this is just something I enjoy doing, not a company I'm reliant on for income. I've also managed to meet some good people in this industry resulting in many whisky fuelled nights out and the occasional circus themed white-collar sex show in Vegas (… great show – long story).
The problem is that I still have a nagging feeling that FlipFilter could be much better, and with that much more profitable. Going back and revisiting an old project to make it as good as it could be, will also help alleviate that guilt of knowing you can do better – something I still have from selling a previous company in 2006 when it was far from performing at its best.
Also, in 2010, the market for people buying and selling sites was much smaller and so by definition, the market for people who would purchase software to help them do so was even smaller still. Fast forward to 2013, and what was essentially a 'hobby niche' (in size, not intentions), has grown – substantially, and is now becoming a crucial part of the Internet Marketing niche on the whole.
This version I chose to build from scratch as a solo developer; if you write code you'll understand that sometimes you just don't know the answer to a problem until you get in there and try stuff. I think that also applies to UX design where you often need to put something out there, then tweak the sh!t out of it until it 'feels' right.  It's also hard enough to find someone who understands the dynamics of buying and selling websites and domains yet alone someone who can code too, so trying to explain what needed doing would probably have taken longer than just doing it.
The downside of working on this project alone, apart from having to work 'startup hours' (which isn't fun when you're 30 and you've just had your first child!), is that you're somewhat in isolation and you put a lot of faith in the direction you take being the right one; this is where I'll need your help in appraising the direction I've taken so far, and telling me if you feel it would ultimately deliver value.
Once again, here's a link to the preview of the homepage that gives you an idea of some of the features I've built into this forthcoming release.
FlipFilter V3 Draft Homepage Preview
Could you let me know your thoughts? I'm particularly interested in one or all of the following
Does the landing page seem overwhelming or cluttered?
Whether you understand all the new features based on their description?
Do you think the features are relevant enough and sufficient to make you at least try the product? In other words, do you think it solves a pain?
The New Pricing (customers currently on the old prices will be grandfathered in)
I'm on email, Twitter and Google Plus or you can simply leave a comment below.
Thanks Again
Struggling to find websites for sale at a price that makes sense?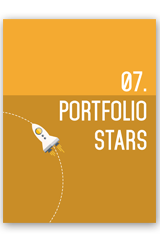 Six strategies guaranteed to give a solid ROI
Spot potential gems that other buyers have overlooked
Go beyond the basics (Not for beginners)
Download Digitally Wed Chapter 7 - Portfolio Stars, Free of Charge
Related Articles: