A recent post on the Flippa Blog revealed some changes that I'm pretty sure will get the silver (or based on the amount of sites some people sell – platinum) tongues wagging in our industry. The change affects fees – here's the run down:
Featuring a listing has increased from $40 to $50
The price of a Privacy upgrade has changed to $30
The Success fee cap has increased from $500 to $2,000
I'm sure the first two changes will go relatively unnoticed, but the latter is likely to cause some upset with sellers who typically fetch more than $10K for their sites.
The backlash has already started on their post comments, where the general sentiment is, unsurprisingly, negative.
The big question now is whether or not Flippa still represents value for sellers of + $10K sites.
It used to be the case that sites were selling at auction for much less than you would typically pay for a 'grown up' business from a business broker or agent. I've even got into the habit of explaining to non internet people (who think when I talk about Flippa I mean the giant Dolphin) that you can typically pick up good established sites at less than 1 year net from Flippa, but I'm not sure this is entirely true lately.You can still find profitable sites under $10K for relatively little money, but the sweet spot of $10k – $150k seems to be disappearing, and in many cases it feels like it's now 'cheaper' to buy the old fashioned way – through classifieds or brokers as there are less competing buyers.
If this is correct, then it's bad news for buyers on Flippa, but good news for sellers who can typically get a higher price, a lot of eyeballs and a quicker sale by listing it through auction, so what are they all complaining about?
As always, it's not that simple….
Here's some 'soft data'
I recently ran a report on 181 (hand filtered, computer picked) brokered listings from the last few months as a favour for a friend (yes .. I have some geeky friends). Many of these sites were originally listed in the brokered sites for sale section of this site and match the following criteria.
Annual net profit and revenue figures were disclosed in the listing. As the majority (including BizBuySell ones) were listed by brokers or agents, we can assume these figures will be relatively accurate.
All the non broker (listed by owner) listings were hand-vetted (thanks TK) to remove anything which seemed inaccurate, fraudulent or just plain weird.
As Flippa sites rarely exceed $400K, an upper asking price limit of $400K was applied to the data to remove larger sales to try and keep things fair.
Here's what I found (not all of this is entirely relevant to price-hike-gate, but it makes interesting reading and I promise that I do eventually get to the point)

Price
The average asking price across all listings was $148K. If the data was quite spread out, we could use the median (the middle value in a range of numbers) which is $125K but I don't think this is necessary after looking at the data.
I appreciate there are few $148K sales on Flippa so in some ways this is like comparing apples to pears, but there are also many (69) sites between $1k and $100k in the data set which should keep things in check.

Profit and Revenue
The average revenue was $193K per year with a profit of $72K ($6K per month). This put the average net multiple at 24x for brokered sites.
If we look at sales from Flippa for + $10K sites from Oct 10 – Oct 11,  the average sale price is much lower at $39K. The average net profit multiple works out at 9x monthly net.
So, to cut a long story short
1. Sites are generally more expensive for buyers when sold outside of Flippa, which blows my initial theory about 'auction sites getting pricier lately' out the water (it may well be, but relatively, it's still cheaper than the alternative). This means as a seller, there's a high chance you could fetch more selling privately rather than at auction.
2. It could be the case that the sites being sold by brokers generally have a lot more going for them like history, members, assets which increase their value as is the case with more expensive sites. I removed any site over $75K for both the Flippa and the Broker data and whilst the averages changed, the multiples stayed exactly the same for Flippa sites (9x net) and increased for Broker Sites (29x net) so this method was still a clear winner.
3. It's highly likely that many of the brokered sites never sold, or failed to sell at the asking price which is a little unfair, but based on the i) the size of the dataset and ii) fact there's still a huge difference between the two multiples, I think it's still conclusive that the brokered sites generally have a higher valuation than the Flippa ones.
So, the argument that paying extra to sell on Flippa is worth it because you're likely to achieve a higher price with all the extra buying competition is flawed. If this is about final price, it seems you stand a better chance selling through a broker.
But there's more to it than just a multiple
It's unfair to make an argument either way on just a multiple, especially as there are other pros and cons based on how you sell your business.
Take this example; you sell a site for $40K.
Option 1 – Flippa
Based on the uncapped success fee, you pay $2,000 on the sale of the site, plus a small amount for listing and any enhancements.
Option 2 – Broker
Brokers typically charge between 5 and 15% based on how much they do for you (5% is really more of a finders fee), but as an actual average I would go with 7%. You would pay $2,800. This amount would increase if you're charged for additional services (such as the dreaded 'disbursements').
So a difference of $800 seems fairly substantial until you weight up what most brokers will do for you
Write any listing copy
Prepare a sale guide that outlines all your key features
Screen buyers and reduce the chances of fraud
Keep your private stuff private
Help you get all your paperwork in order
in addition to removing some of the downsides of listing a larger site in Flippa which include
Issues with non paying or fraudulent bidders
The chance you'll see several new copies of your site appear if people are fond of the idea
Having to answer yet another frankly retarded question like "why are you selling if the site is making money?"
On a $500,000 site where the difference between flippa and broker is now $10K, the choice is a harder one, but I'm sure many would still choose a broker for the reasons listed above even with that potential saving in mind.
Conclusion
Unfortunately, I think the recent price change is actually good news for brokers and potentially bad news for Flippa who could see their stock of higher end quality sites deplete if people decide to go elsewhere.
In an ideal world, I hope they can find a way to work with brokers (Flippa Trade Account anyone?) rather than as an alternative giving the brokers another marketing outlet, Flippa more revenue and ultimately keeping sellers and buyers happy.
Struggling to find websites for sale at a price that makes sense?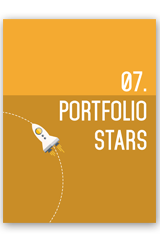 Six strategies guaranteed to give a solid ROI
Spot potential gems that other buyers have overlooked
Go beyond the basics (Not for beginners)
Download Digitally Wed Chapter 7 - Portfolio Stars, Free of Charge
Related Articles: