** This post was written a few years back but still remains popular so I'll publish an update shortly. In the interim, you may also want to try http://www.centurica.com/marketwatch for sales above $20K.
My last two posts on building a marketplace (stay peeled for part 3 and 4) were originally born from debate on user's over dependence on Flippa as the only marketplace for listing websites for sale. A lot of the articles I tend write are about Flippa, not because they're the only show in town, but because
1) We have adequate statistical data from them which can be used as an indication for market trends on the whole and
2) They are a pretty big show, even if not the biggest in terms of total transactional value.
With that said, reading the past posts on this site could lead someone to believe that there are less than 5 places to buy established websites online when this is far from being the case. Below is a list of 35 websites that list online businesses for sale, ordered by a quality score and linking to the specific section on the site that lists what we're looking for. This score was manually calculated and rounded to the nearest whole number for each site to take into account
Overall proportion of established sites to total relevant listings
The average size and value of the established businesses being sold.
Total Volume of listings
The rate new listings seem to be added (sites that did not seem to have an update in the few months were skipped)
The traffic that each site attracts (on the theory that marketplaces with more traffic will in turn attract more buyers)
I'm guessing little needs to be said about the current leading website for sale marketplace. Many established sites and many sellers.
Predominantly UK focused, Dalton's have sold established offline businesses for several years, and continue to represent sellers online. Businesses here tend to be very established ecommerce companies often with requirements for stockholding (in their present format), so valuations will often include stock and assets. The opportunity does exist for a savvy entrepreneur to take the firesale approach, making a low offer for the site only and changing the business model to a dropshipping one.
Following in the trend of what seems to be a renaissance of crappy design but surprisingly good content, this site has a fairly active established websites for sale section with a frequently updated and viewed set of listings typically between $1,000 and $100,000. Sites do seem slightly overvalued though.
A simple but good looking site, run by an experienced US web broker. Mostly higher tier sites but always solid businesses.
Another UK focused business marketplace, this site (surprisingly) has some credible listings providing you can see past the fact it looks like it was designed by a 9 year old on acid.
A small but well vetted collection of website for sale listings. This site seems to be broker – broker focused but offers some protection by asking users to complete an NDA before sending details of the site in question.
This is starting to become a favourite of mine for simple arbitrage. The community here is quite savvy and generally, like Digital Point, prices are kept relatively sensible.
If you can see past the overpriced turnkey sites, this low key listings page appears to be a classified scraping script that has some fairly decent established web businesses for sale.
Another case of finding the diamonds amongst the dirt, but BFS offers a fair selection of established and higer tier sites for sale.
A relatively long established website for sale marketplace with fairly solid SEO giving it prime position in the SERPs for various website for sale related terms. Potentially the only current competitor to Flippa's existing format, but they have serious spam problems, and issues with crazy over valuations that would first need reigning in.
Forum specialising in Irish (.ie) sites with a significant proportion of early stage but established sites for sale.
Previously better, DPF has since become inundated with listing spam, which isnt aided by their failure to seperate people selling websites from those buying websites. Nonetheless, you can still find decent early stage websites for sale here often with terrible content (think autoblog heaven) but decent rankings in the SERPs and some Page Rank.
Currently one of the sites we index, WMP did initially show promise as a credible marketplace, but quality listings seem to be on the decline lately.
Another classified listing scraping service but with some good results from established UK brokers.
Not the greatest selection of established sites as most of the listings here are for templates or starter sites, but you will find the occassional gem. This forum has always been a little bit of an enigma, as there are MANY experienced site traders on this forum, so I would expect the overall quality to be much higher.
Predominantly geared towards starter sites, there are several established sites for sale such as this one worth a mention.
A very small marketplace, ranked more for potential, with a few quality listings.
This marketplace initially got off to a good start, but lately seems to have stalled slightly and has seen an increase in low value / spam sites. There is the occassional established site to be found, such as this membership site apparently earning $1,000 per month, but I think much due diligence would be in order here.
A fairly active affiliate forum with a section dedicated to buying and selling websites. It's mostly domains listed here, but there are some established sites such as this DVD rental affiliate site
Unfortunately, not a lot of activity happening in the established sites for sale section, but there is some potential here should the owners figure out a plan.
The occassional bargain is often obscured by the sheer volume of 'less valuable offerings'. There is the occassional interesting find such as this two year old revenue producing small site.
As this forum is focused on Domain Names, most of the listings seem to be for very good domains with no so good sites built upon them. Expect little by the way of revenue or traffic details being posted.
It's debatable whether or not Ebay should be included in this list as their are very few sites worth considering listed for sale on here. It is still worth a mention purely due to age and volume; for example this T-shirt Community site could prove valuable to someone already in this niche.
At time of writing, the listing detail pages were failing to load for this site, so I'm unable to verify if the listings here seem genuine and how often they are updated. There does however appear to be several plus $10,000 sites actively listed.
Struggling to find websites for sale at a price that makes sense?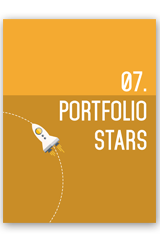 Six strategies guaranteed to give a solid ROI
Spot potential gems that other buyers have overlooked
Go beyond the basics (Not for beginners)
Download Digitally Wed Chapter 7 - Portfolio Stars, Free of Charge
Related Articles: