Have you ever toyed with the question of 'if you had to start from scratch, what would you do if you wanted to be as profitable as possible in the shortest time?' … No? … well this means you lead a normal healthy life, but for the rest of us these kind of dilemas haunt our every waking moment!
I've always been fascinated by how some companies manage to grow so quickly with the same or sometimes less resources than we all probably have available to us.
Looking at offline companies that achieve hyper growth highlights some important lessons about what it takes to get there. For example, Groupon shows the importance of finding your golden number and scaling up – that process which costs $1 and makes $2 or $3 in return which you can do again and again. Ideeli, currently the fastest growing company in the US, found a way to offer a sought after product at a discount in a way which makes the supplier and the consumer comfortable and likely to do it again. For some companies it's PR and for some it's the being in the right place at the right time but for the majority it's quite difficult to reverse engineer their success without knowing the intricate details of their story since they began.
This often isn't the case with smaller scale online companies, the ones which we typically see for sale on marketplaces we list here. None of these companies have achieved the kind of success Ideeli or Groupon have, with their average revenues being in the low – mid $000,000s, but some have managed to dwarf similar operations in a quarter of the time so there's probably a few lessons to be learnt.
The idea behind this article is to take a look at some of the fastest growing companies that sold, see what they had in common, and show practically how we could replicate that success.
This article is a BIG one, with a reading time of around 20 minutes, so you can either download the PDF here using the 'print / pdf' link at the end of the article and read it on your ipad / kindle, print this article out or simply man (or woman up), get a sandwich and fight it out all the way to the comments.
---
To address the white elephant first, simply replicating the actions of a business isn't a guaranteed path to success, as it's likely things like the timing, niche and numerous other unknown factors played a part.
Cloning isn't what this piece is about but more learning by case study (think Harvard but for the less privileged), to see if there's something we could be missing that's holding our business back. Worst case, after reading this article you'll have a few extra ideas that certainly won't harm your business and have a strong correlation to making things happen quicker.
We won't always be able to tell precisely how a business managed to get to where it is, but a smaller online company for sale will usually have significant information unavailable for one that isn't, and we also have the benefit of being in an industry where data is easier to come by – trying to find all the places an offline company runs print ads is near impossible and no way near as simple as just looking at an analytics report for an online one.
Please remember that this is more art than science; in parts I've had to take great leaps of faith to get the information together and some of the things I've done are not statistically sound. But that said, the findings make perfect sense and kind of reinforce the things we probably already know but maybe just need a nudge to act upon.
** disclaimer
The article does not imply that information supplied by any of the sellers is factually accurate, nor should it be interpreted as support, approval, criticism or rejection for any of the sites listed.
As a final note, please remember that we cannot analyse things which are not publically listed – for example, if a seller fails to mention the $80,000 they spent on a print ad before the business was launched then we'll never know the true roots of their rapid success, so everything here should be taken with pinch of common sense.
---
The selection process
If you're short on time, easily bored or don't give a damn about fancy words like 'statistical bias', you can safely skip this part without losing anything vital. This article looks at
Sites all from online auction. I originally wanted to include business that were up for sale privately via brokers, but this ultimately fell apart on the fact most brokers required an NDA before sending across any information so apart from probably violating the terms of the NDA to write to the article, I'd also have to trawl through masses of businesses that weren't relevant to find the ones that were. Going for sites from online auctions meant data was readily available, public and we probably had it archived already which meant quick statistical analysis.
Sites that are operational today and both the seller and buyer accounts on the auction site in good standing at the marketplace where the business was originally sold. What I found astonishing (but not entirely surprising) were the number of sites that no longer existed just months after they were sold or sellers that had since been banned.
Auctions with some 'social proof'. Before hand-refining the final selection, I excluded anything which received less than 2 bids when it sold. There's no way of making sure that the figures the vendor supplied were accurate, however I figured that if people were willing to bid then someone at some point would have done some DD prior hence helping to filter out sites which had been incorrectly or dishonestly listed. This method isn't perfect, but it's a quick and dirty filter to reduce the size of the final list to manually refine.
Sites that are at least 4 months old at time of sale. It's not that four months is the point at which a company becomes established (even in this crazy industry), but eliminating anything less  would hopefully weed out one hit wonders or people who only sold in closed communities as one-off offers, without eliminating companies that were just very good at getting off to a flying start and decided to sell early.
Growth Rate
A major challenge was working out what growth rate should be. There's probably a hundred very smart calculations based on the formal definition that I could have used, however my focus was to find something simple and globally applicable.
Looking at growth in traffic for example would be fine for a content or lead gen business, but runs into problems with a company that maybe does a lot of its selling through conferences or via affiliates (so the only traffic who use the site itself are actual customers).
Ultimately, I settled on two metrics – final selling price versus time and monthly net profit (MNP) versus time but eventually opted to use MNP. A strong net profit will usually mean a high selling price so looking at this alone can be taken as measure of a 'successful' business.  A high selling price however could simply be an over passionate buyer or a flurry of bidding caused by hype – not necessarily because the business had built value and so in some by definition has the potential to be more deceiving.
So the final growth rate used to compare one company against another is the monthly net profit divided by the number of days the business had been operational; effectively, who could deliver the most value in the shortest space of time. The full sample was 222 sites, but to make the article manageable, the top 10 that met the criteria were singled out.
The Top Ten
 makecashtakingsurveys.biz
 Auction URL: https://flippa.com/2671791
 Selling Price: $395,000
 Claimed Monthly Net Profit: $33,312
 Age at sale: 10 months
It seems crazy (on paper) that a 10 month old .biz would sell for a little shy of $400K. This site sold a clickbank product that taught people how to 'make money taking surveys' (…surely the answer is 1) find surveys 2) take surveys but I guess there must be more to it …).As we'll see later on this is one of many 'fast growth' businesses that leveraged the power of an existing list to achieve massive sales from launch.
maquickslim.com
Auction URL: https://flippa.com/117155
Selling Price: $?
Claimed Monthly Net Profit: $18,146
Age at sale: 10 months
Although this site officially sold, i've cheated a little as gut instinct tells me it never actually 'sold' – it was listed by the same seller several months later. I've chosen to include it as I think it contains some important lessons on growing big using CPA in a market that's obsessed with new magic formulas and products (surprisingly, I'm referring to alternative medicine, not Internet Marketing)The business sold several creams and pills designed to burn fat and … 'unwrinkle' skin, and effectively upsold and downsold its way to short-term success.
bloggingtothebank.com
Auction URL: https://flippa.com/140064
Selling Price: $900,000
Claimed Monthly Net Profit: $90,000
Age at sale: 65 months
Blogging to the bank offered a very unoriginal but very successful formula of giving away a 'free money making blog' to its subscribers who would (at least back when the site was for sale) be 'gently upsold' through hundreds of emails of the following weeks.This business worked the simple formula of information product lead gen, initially doing nothing except enticing a user to sign up, and making the sale at a later point.
samuraisalesvideos.com
Auction URL: https://flippa.com/134624
Selling Price: $32,000
Claimed Monthly Net Profit: $4,500
Age at sale: 4 months
This brokered sale was for a business that created slick sales videos which systemised the process of hypnotising buyers in making a purchase. What stood out most about the business is that it seemed to systemise and automate a manual process well, to deliver a high end bespoke product.
cityofmafia.com
Auction URL: https://flippa.com/2634514
Selling Price: $30,000
Claimed Monthly Net Profit: $5,933
Age at sale: 7 months
This text based role playing game was just 7 months old when it sold for the second time. The original buyer, purchased the site for a claimed $18K and sold it just four months later for $30K.According to supplied analytics, users spend an average of 21 minutes on site which is certainly a testament to the game's engagement. The business earns money through the sale of virtual goods and donation packs.
phone number lookup service
Auction URL: https://flippa.com/2652227
Selling Price: $81,000
Claimed Monthly Net Profit: $5,147
Age at sale: 6 months
Due to the privacy setting on this listing I won't use the URL, but in short the site offered a service where people could find out more information on any unknown number that called them.According to supplied Google Analytics, 70% of traffic was from organic search (approximately 100K monthly visitors). We'll look at how this was possible a little further down.
createhype.com
Auction URL: https://flippa.com/2625801
Selling Price: $30,000
Claimed Monthly Net Profit: $5,168
Age at sale: 9 months
Createhype was featured both in the Flippa A-list newsletter and in a case study on Viper Chill– a blog certainly worth checking out regardless of where you are in your journey.The site offers a weekly email newsletter for entrepreneurs in the creative industry, and as well as being packed with practical advice, occasionally sells various info products and courses that net the company a claimed $5,168 monthly at time of sale.
quitmy9to5.com
Auction URL: https://flippa.com/2626188
Selling Price: $56,000
Claimed Monthly Net Profit: $10,000
Age at sale: 19 months
The sales page for this and other similar products could lead you into thinking that the secret to success is to make a slick sales video (on your couch at home … for authenticity, holding a macbook pro …. to imply sophistication…) promoting a product showing people how to make money online.The real genius is actually the seller, an experienced product marketer with a giant list and a proven system of upsells.
minecraftskins.com
Auction URL: https://flippa.com/122629
Selling Price: $76,000
Claimed Monthly Net Profit: $3,000
Age at sale: 6 months
If you've recently become jaded after reading about the 30 or so new 'social media-ppc-cpa-email-retargeting' campaign strategies that seems to be making everyone a ton of cash, then worry not as this site proves grass roots seo can still win the day.On the surface, it seems MinecraftSkins was simply a by-product of finding a growing high volume low competition niche, with little commercial competition and providing straight content for Google to devour. At time of sale, the site claimed over 1 million monthly page views and $3K in monthly profit despite being just 6 months old.(You can see a similar strategy in action here)
PitchingMachinesNow.com
Auction URL: https://flippa.com/133329
Selling Price: $149,000
Claimed Monthly Net Profit: $8,379
Age at sale: 20 months
Another offering from 'celebrity' ecommerce flipper dhermansen, this site was also profiled as a case study on Flippa's blog.The site sold pitching machines and batting cages, dropshipped from the US and claimed a net profit per order of around $100.
---
The Analysis
Visitors
| | | | | |
| --- | --- | --- | --- | --- |
| | Monthly UVS | Monthly Pageviews | Claimed Monthly Revenue | Claimed RPU |
| makecashtakingsurveys.biz | 319,508 | 267,265 | $38,052 | $0.12 |
| maquickslim.com | 7,500 | 12,000 | $39,194 | $5.23 |
| bloggingtothebank.com | 342,479 | 2,033,101 | $150,000 | $0.44 |
| samuraisalesvideos.com | 1,500 | 2,000 | $7,400 | $4.93 |
| cityofmafia.com | 74,000 | 9,500,000 | $6,133 | $0.08 |
| phone number lookup service | 145,000 | 362,000 | $5,167 | $0.04 |
| createhype.com | 2,447 | 4,113 | $5,260 | $2.15 |
| quitmy9to5.com | 162,000 | 250,000 | $15,000 | $0.09 |
| minecraftskins.com | 1,026,361 | 1,400,000 | $3,045 | $0.00 |
| PitchingMachinesNow.com | 9,603 | 61,471 | $70,224 | $7.31 |
| | | | | |
| Average | 209,040 | 1,389,195 | $33,948 | $2.04 |
| Average without Outliers | 132,817 | 144,499 | $15,657 | $0.33 |
Not all of the sites relied on recruiting huge amounts of traffic; logically, those which didn't all had a high RPU (revenue per unique user) through either:
a) Selling a high value product (batting cages, video production services) or
b) Having a tight sales funnel with upsells, downsells and a range of product to sell months after the customer had originally bought from them (such as maquickslim.com and createhype.com)
I've ran two calculations to get a sense of what monthly visits these sites had on average – the average itself and the average without outliers (AWO) which shows the same figure minus the highest and lowest numbers in the data (the idea being this should be slightly less skewed and a more 'normal' figure).
The AWO figure for monthly unique visitors is 132K – quite an accomplishment considering the average site was just 16 months old, if all the traffic came from organic search, but we'll later see that this wasn't the case.
In fact, only 3 sites received the largest share of their traffic from organic search which leads us to lesson #1
#1 – Fast Growth is less likely when the majority of your traffic comes from organic search.
This applied to the sites that didn't rely on big traffic numbers too, such as maquickslim.com and createhype.com who both sold primarily through CPA or a mailing list. This isn't just key to growth but also to stability. Less control over how you grow also means less control over staying where you are; relying on Google for example, can land you in hot water. Anyone that's taken an ass whooping in the SERPS last year can testify to that.
Traffic Sources
There was no reliable way of getting every traffic source for every site as not all had analytics. For some, the data had come from conversations with the previous owner and for others it was an educated guess based on what had been said in the listing and the comments.
Looking at a chart for all the sites together shows no real similarities in the way that all the sites as a group manage to recruit visitors. In fact, I wouldn't expect it to, and the idea of this article was to look at different strategies in achieving the same end goal.
There does seem to be a pattern with specific sites, which gives us at least three groups; those that relied on email / list based marketing (set 1), those that relied on search (set 2) and one site which relied on being viral (set 3). Splitting the tables into three gives more of a pattern to work with. (Only two tables are displayed below as set 3 is just one site – City of Mafia)
Set 1
| | | | | | | |
| --- | --- | --- | --- | --- | --- | --- |
| | Organic Search | CPA / Motivated Traffic | Advertising | Affiliate | Email | Viral / Forum / Social |
| makecashtakingsurveys.biz | 0 | 1 | 1 | 1 | 1 | 0 |
| maquickslim.com | 0 | 1 | 1 | 0 | 0 | 0 |
| bloggingtothebank.com | 1 | 0 | 1 | 1 | 1 | 0 |
| samuraisalesvideos.com | 0 | 0 | 0 | 1 | 0 | 1 |
| createhype.com | 0 | 0 | 0 | 1 | 1 | 1 |
| quitmy9to5.com | 0 | 0 | 0 | 1 | 1 | 1 |
| | | | | | | |
| Average | 17% | 33% | 50% | 83% | 67% | 50% |
Set 1 is involved in the incestuous industry we all know and love … 'Make Money Online' (MMO). The majority of their traffic seems to come from Affiliate marketing, closely followed by Email marketing (usually to people on their list recruited from previous affiliate activity).
Not all the sites were about internet marketing, but what they did have in common over the others was:
a) They were in an industry where it was easy to identify and find the target customer and
b) People in this industry kept email lists which they market to in exchange for a commission.
Even if we took the data of the equation it still seems logical.
If you had to start from scratch , and you can spend three days creating an email campaign to recruit visitors you may get a 1% sign up rate (The numbers here have been simplified to keep it simple). Based on 1,000 names that's ten sales. Assuming you've created this yourself, you could easily spend the same amount of time finding potential affiliates (or even outsource it).
A 1% response rate from an email to potential affiliate / JV partner rather than a mailer to potential end users could theoretically yield 10 affiliates. Assuming they have an average list size, doing a mailout on your behalf would drive a significant amount more traffic to your site, increase your own list and more than likely result in much more than 10 sales.
For almost all of the sellers in this set, (especially the 'Clickbank Crew') this wasn't their first rapid growth site and probably isn't their last, as they've mastered a simple formula of new product + ongoing affiliate list = outstanding sales.
This leads to the next lesson:
#2 Find a market where other people can easily identify and target your customer and recruit them as a partner.
In fact, it seems the more some of these sellers work this strategy, the more successful they would be. Each time they launch a product, they recruit extra people from outside of their list and their list grows. It's likely that some of the people on the list become affiliates or JV partners (especially for the MMO products) and ultimately end up driving more and more traffic to the seller's list.
If you're starting from scratch, cheat.
Having a list of people who not only know who you are, but who have possibly purchased from you in the past seems to be a fairly idiot proof way to rapidly grow revenue and that increases further when you can find other people to partner with.
Set 2
| | | | | | | |
| --- | --- | --- | --- | --- | --- | --- |
| | Organic Search | CPA / Motivated Traffic | Advertising | Affiliate  | Email | Viral / Forum / Social |
| phone number lookup service | 1 | 0 | 0 | 0 | 0 | 0 |
| minecraftskins.com | 1 | 0 | 0 | 0 | 0 | 1 |
| PitchingMachinesNow.com | 1 | 0 | 1 | 0 | 0 | 0 |
| | | | | | | |
| Average | 100% | 0% | 33% | 0% | 0% | 33% |
Set 2, the sites that relied heavily on Search Engine Traffic, plays a different game but the strategy is still valid. Each site had a unique combination of two things
1) A niche market with a relatively small amount of competition in comparison to the number of people searching – phone number lookups, minecraft (an online game) and baseball machines and
2) Either pages that specifically targeted the long tail or pages focussing on something that was hyper-niche resulting in little to no competition, for example specific phone numbers, minecraft skins (at the time of sale) and specific equipment like batting cages or pitching machines.
The key appears to be low competition, and if we look at the reason why competition is scarce for each of these sites it usually boils down to lack of monetisation options.
1) Pitching machines are not the easiest thing to get hold of, neither are dropshippers for the product itself. In fact, there are very few manufacturers outside of the US and Canada, where real men play Cricket.
Someone attracting 'pitching machine' traffic would struggle to monetise with very a) few advertisers (so poor performing adsense and few direct sales), b) very few affiliate programs (so no affiliate stores) and c) very few suppliers (so no ecommerce). This drastically cuts the number of competing sites and made it easy for the site to attract almost 15K visitors from Google Search Alone.
2) Minecraft skins are a free add on, which anyone can create for the minecraft game, a game which at the time didn't really have a 'financial eco system' and was very community driven. With gamers being difficult to monetise and free / shareware games even more so, there was a lack of serious competition as I assume people would have only set up sites out of true love for the game rather than financial gain.
3) The phone number lookup service did a clever thing in effectively monetising phone numbers. Apart from others doing the same thing, there's unlikely to be anyone who has created a page solely about a specific phone number, so competition was none existent despite 1,000s of people searching for numbers every day. At the time of sale, this site had over 100K monthly unique visitors from organic search alone.
#3 Find a big topic that doesn't have a product, or one that people would struggle to monetise and find a way to create value around it.
These sites aren't the first to do this; If you've been on the scene for a while you'll remember Cary Bergeron (Adsense recipe), a guy who sold some pretty substantial sites in 2010 that relied entirely on Adsense revenue from topics without products, like grants for single parents or reviews of banks. He understood that competing in niches that had a large demand but no real product meant less competition and more organic traffic.
Here are some other areas which could be food for thought:
Government or Local Authority services. Something as complex as a search engine for planning permission applications through to something as simple as a site listing phone numbers for specific sections of local councils / government (which never seem to have good navigation on their own sites and consequently there's lots of searches for their departmental phone numbers).
Communities around rapidly growing but still fairly new open source software that doesn't have an add on market place or offer formal support packages. This can also work for enterprise software (for example Sage Accounts or SAP) where training and support is usually locked away and expensive.
Travelling to trade shows to find suppliers of unsexy in demand products with a clear market but few suppliers, such as industrial components or solar and renewable energy equipment.
But you can't always play it straight…
Personally, I think any site that can attract 100K or better still 540K monthly visitors from organic traffic after being established just 6 months is doing something close to witchcraft, even in a niche with very low competition. I decided to drill deeper into the three sites that received most of their traffic from search using the awesome but overpriced Majestic SEO.
If this was a job interview, all of the candidates were fundamentally good, but all of them had told a few 'white lies on their CV' – in this case, at least two of them seemed to use grey hat techniques to give them a helping hand in Google, and surprisingly, it seemed to work!
Pitching Machines Now
This site seemed to leverage the power of blog comments and links, from sites which seem to have no relevance to Baseball or pitching machines. These range from harmless and quite normal spam comments on High PR blogs like this through to what I would guess is 'Squidoo link for sale' territory on a well linked page.
Minecraft Skins
With 3,474 shares, minecraft skins appears to have a lot of 'community love' . Initially I wasn't sure how much of this was responsible for the 1/2 million monthly visitors delivered by Google, but after a little inspection, Minecraft skins seems more whitehat than a KKK rally at a bakery.
Around January 2011, the site had about 40,000 backlinks and this dropped to around 2,500 in February according to Majestic. This is usually a sign of someone using software like Xrumer to create 1,000s of links across a few domains (like forum profile links).
On inspection, most of the links for MS were actually no follow text links and the number of referring domains stayed consistent even when the backlinks dropped. I think is an honest mistake / misreading by Majestic who were possibly including internal links in that count, then modified the number the month after.
Looking at their backlinks, MS literally has 1,000s of genuine links from people who have created skins and linked to them. Combined with the growing trend in Minecraft searches around this time, this was probably the main reason for the site's massive growth.
Phone Number Lookup Service
Like MS, PNLS also has lots of backlinks and saw a spike around mid 2011, but I don't think this case is as 'whitehat'. The links to this site range from spam comments from .edu blogs (many of them) through to sidebar and footer links on .ro domains, a real mixed bag of blackhatness which seems to work in helping the site to rank.
Here, the sharp increase in backlinks around May is consistent with a similar spike in the number of referring domains, which usually points to automated 1 way linking from a variety of sites (blog network or content farm).
These examples serve to illustrate the point and ultimately lesson four:
#4 Google can still be gamed. Unless you have something truly unique and amazing , you still need to invest in good old fashioned SEO to boost your rankings and drive visitors. You need to invest in grey or blackhat SEO if you want to do it quickly.
As two of these sites were sold before the Panda update arrived, it would be interesting to see if and how badly they were affected.
---
Monetisation
It's probably no surprise that almost half the sites sampled sold an information product in the MMO niche. If I had to speculate why, it's probably a combination of
a) Synergy – If you already have a product in this niche then it makes sense to sell another and another and another as your list grows with every 'launch' and theoretically so should your profits.
b) Relevancy – By definition, people who want to make money online are much easier to find online than say car enthusiasts or stay at home moms. Not only do you have a ready made market, but you know where it is and there are people already geared up to sell to it (rule #2)
c) The product – in addition to being information based (high profit margins and no physical limits on how many can be sold), the product is also the kind of item that will be purchased more than once in different forms. If a customer buys a book to achieve success online, and ultimately doesn't, they feel a sense of failure especially having invested money in their education. The solution to this feeling of failure … get more knowledge by buying another book – made easier by the email which landed in your inbox this morning (from the guy who sold you the first book – genius!).
I'm not suggesting that the products sold have a limited success rate, but it would be in the seller's best interest for it not to work!
Lesson number 5 is no surprise:
#5 Digital information products will offer the quickest route to profitable growth as they have no variable cost and are in infinite supply. Combine this with a vast market where people will buy multiple times and rapid growth becomes even more likely
---
So the perfect business is ….
Well there isn't one, and I credit you with enough intelligence not to believe for a minute that simply following a set of rules could guarantee an unstoppable business.
But I do believe that if you had to start from scratch, and make as much profit as you could in the shortest time frame, then following some of the strategies here certainly wouldn't hurt and best case scenario would give you a framework to build a high growth business.
As already stressed, this article is far from science and more food for thought. At very least, even if you have no intention of creating a fast growth internet business, I hope there's some valuable takeaways here which can hopefully breathe new life into a stagnant business or accelerate and already successful one.
Struggling to find websites for sale at a price that makes sense?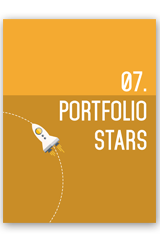 Six strategies guaranteed to give a solid ROI
Spot potential gems that other buyers have overlooked
Go beyond the basics (Not for beginners)
Download Digitally Wed Chapter 7 - Portfolio Stars, Free of Charge
Related Articles: