This month's A-List is packed with strategy, due diligence tips and our usual look at the market for buying and selling established sites.
The market update for March showed a slightly subdued monthly total for industry leader Flippa.com – almost $900K less than March last year. Naturally, there are several valid reasons – reporting errors being one, but we look a few of those reasons and how less revenue isn't exactly a bad thing.
We took a look at a self serve platform that takes care of setting providers up with a pay per minute lines and a site to promote it with. The business currently has over 40,000 users and generates a claimed annual net profit of $368K.
There's a give-away and coupons blog for sale by auction, serves as a good refresher on going deep with your due diligence. On the surface it's a profitable site with a good system for generating income from paid social advertising, but there's a few areas that may raise concerns for buyers as part of their due diligence.
My personal favourite this month was Spanishprograms.com – a PR 5, 14 year old site that has developed both physical products sold on Amazon and digital products accessed through its site that make the process of learning Spanish relatively painless. There's so much to love about this site; we look at why it's a potentially good purchase and how a new owner could develop the business.
Oh, and there's a light hearted look at some of Flippa's top sellers and most active auctions from the last month. Like Jedi mind tricks ? Keep an eye out for what this seller did to take his auction from 0 bids to 98 … by changing just 1 line in the auction copy!
This month's A-List has already gone out but be sure not to miss the May 2013 Edition if you're not already signed up, due out around next month this time.
http://www.flipfilter.com/a-list
Struggling to find websites for sale at a price that makes sense?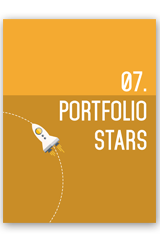 Six strategies guaranteed to give a solid ROI
Spot potential gems that other buyers have overlooked
Go beyond the basics (Not for beginners)
Download Digitally Wed Chapter 7 - Portfolio Stars, Free of Charge
Related Articles: