About three weeks ago I got an email from a friend in Holland who studies the market for trends and changes as obsessively as I do.
After his usual rant about Ajax (the Dutch soccer team – not the javascript thing) coming top of the 'Eredivisie' again, he got to the point – a seller on Flippa who was making in excess of $160K per year (pro rata), from what was a fairly simple, but under the radar strategy of buying average, often mediocre ecommerce sites from specific places, applying the same simple formula, then selling them less than six months later for up to 12x what they paid often without any significant increase in revenue or traffic.
I got quite excited by this because although flipping a site wasn't anything new, the gains made for the effort put in was huge, and the formula seemed simple once reverse engineered. This particular seller wasn't the only one who seemed to be doing this well; I ran a check for multiple instances of the same url, classified as ecommerce with different seller names to see if any sites had been bought and resold in a short(ish) timeframe of about 9 months. There's at least five other sellers who do this on a regular basis, every time getting a result seriously worth their effort.
If you've been finding it more difficult to find good undervalued sites at auctions with so many more people now bidding, hopefully this post will give you a little inspiration. This is something that can be applied on almost any level even if you don't have a huge amount to spend. Better still, this doesn't need you to go out and find any hidden gems; in fact, you can pay going rate for a mediocre site and still see results … and if there's one thing in abundance right now it's mediocre sites!
This was meant to be a short post, but as I started writing I got more and more excited, got some direct feedback and three days and about 4,000 words later ended up with something that would probably be too long for the average reader to consume in front of their computer / rss reader.
With that I've converted it into a small ebook (or 'pdf' to non industry types) which goes through everything you need to do as a sort of mini-masterclass; this way, you can read it on Kindle / Ipad / Iphone (I'm loving the iBooks App!) at time that suits you. Enter your email address below and you'll receive it back by reply.
(If you're as skeptical as I am, please know that there's no big launch, no follow up sequence leading to the big sell and no 'there are only 10 copies left – get it now' type behaviour waiting to happen; you'll just receive one email with the pdf.)
And if you have a minute, drop me an email if you've put the strategy into play and let me know how it goes.
Struggling to find websites for sale at a price that makes sense?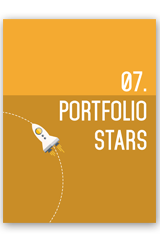 Six strategies guaranteed to give a solid ROI
Spot potential gems that other buyers have overlooked
Go beyond the basics (Not for beginners)
Download Digitally Wed Chapter 7 - Portfolio Stars, Free of Charge
Related Articles: