---
How do you take a simple content site and, in a relatively short time span, develop and sell it for $600,000?
Last week I interviewed Thomas Smale, a broker from Flipping Enterprises who are one of the UK's leading middle-tier brokers of web and digital businesses.
We intended to cover tactics to help you get more when you sell your site, but ended up covering a whole lot more thanks to our inherently British ability to ramble.
Here are Thomas's tactics for getting more when you sell your site
Develop a plan based on the amount of time you can spend on getting traffic and developing the site
Pick a niche that investors know will remain stable
Build a significant social following:
                – Investors love a site that doesn't rely on Google
                –  It's easier to assist people to spread the word for you via Social media rather than investing time in linkbuilding
                – Genuine social traffic generally tells a buyer that the site's content is good quality.
Choose a growing niche
Develop a recurring income stream
Put a good system in place that makes the business easy to run.
We also looked at
How to start a web business without search engine traffic
How Thomas managed to generate cash flow when he had just started out
How much cash you realistically need to buy your first established web business
Why everyone is falling out of love with Adsense recently
What sites are currently most in demand with buyers
In parts, the audio is a little patchy thanks to my terrible home internet connection (the office would have been too noisy anyhow!) but the interview is still all gold.
Download the mp3 from this link (right click and choose 'save file as…' or listen using the player below.
Struggling to find websites for sale at a price that makes sense?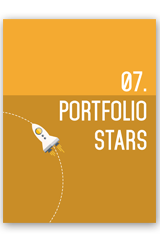 Six strategies guaranteed to give a solid ROI
Spot potential gems that other buyers have overlooked
Go beyond the basics (Not for beginners)
Download Digitally Wed Chapter 7 - Portfolio Stars, Free of Charge
Justin:  So today's question is, when you come to sell your online business, how do you position it in a way that that makes buyers not just want to buy it, but compete for it, ultimately delivering you a bigger return? And to help me answer that I've got Thomas Smale from Flipping Enterprises with me who's kindly agreed to give up part of his Thursday morning.  How are you doing Thomas?Thomas Smale:  Hi Justin, thanks for having me on, I'm all good here, enjoying the rain.
Justin:  No problem at all.
Justin:  Where are you in the world?
Thomas Smale:  I'm in London at the moment.
Justin:  Okay.  I think you are probably having the same weather to us right now which is just June weather, grey, kind of warm but terrible for some.
Thomas Smale:  Lovely British summer.
Justin:  I spoke to Danny over in Australia this morning and they've got 8 degree C weather right now, I didn't even know that was possible in Australia.
Thomas Smale:  Oh that's well, reassuring!
Justin:  Yeah it's not that bad.  So I mean before we get stuck into the meat of this, can you tell us a little about yourself and how you got started online?
Thomas Smale:  Yeah, so well I've been online now for, I always forget exactly how long, I think I started back in 2008, so maybe coming on for four years.  When I started I was at university. Classic college kid, had no money, needed to make some extra cash.  I didn't really want to get a part-time job.  I thought, 'why don't I try making some money,' and I heard about all these people making money online and so thought, 'Oh, I'll give it a go'. So I started it off.  I thought I'd buy a couple of websites, so I went on to eBay and I think I bought a little batch of five sites, I can't remember how much I spent, it wasn't much, it was £50 or something like that.  I literally hadn't got a clue what I was doing.  I'm the least technical person in the world.  So I was like, 'well I don't really know what to do with these' and then I realized, that I was looking for places to buy sites and I found a couple of different places you could sell sites.  So I thought well why not sell the ones I have and buy something different.
So I did that, made a little bit cash back and then I thought, hold on a second, I might be onto something here, I don't have to do anything technical but I can make money purely by buying low, selling high.  So I started.  I bought some more small sites, started flipping them and then I got into Facebook apps for a while.  I found a guy who sold them to me at a good price; you could sell them on straight away for a nice profit too.  I was doing that for a while.  Erm and I think the first site I had that actually started making some proper money was a traffic reseller site, so that I used to sell 10,000 visits for $10 or whatever.
Justin:  I know the ones.
Thomas Smale:  I bought that for couple of hundred dollars, and started reselling traffic.   At the time, I really didn't have a clue what I was doing, so I was looking on forums.  I think I went onto Digital Point, which is a webmaster forum that I'm sure most people would be familiar with. And at the time, it was really easy to open sales threads, so I had a thread going for selling more traffic and actually that did surprisingly well, I was really surprised about the way it was earning really and that started going quite well.
Justin:  Okay.
Thomas Smale:  So ever since then I've always been a big fan of forums to drive traffic. I've always found them to be quite reliable and they're good because you can get reviews, you get a lot of social proof, so, yeah, I kind of went with that and that went quite well. And I think I got to the stage where I thought it's time to move on now.  I mean it was a nice bit of cash on the side, but I, having a very short attention span and quite an entrepreneurial mindset. I thought it's time to move on.  I mean it was a nice income but I was getting near to graduation at the university, this is probably a year or so into being online.
I had to start making some proper money, or take up a grad job that I had on the table.  And I really didn't want to take a real job, so I thought well its time to take it a bit more seriously and go formally.  So, that's when we started Flipping Enterprises in its initial state.
At the time, I met my current business partner, Bryan, and we met through forums actually just basically we'd all written a few articles on flipping sites, buying sites, selling sites and I think we actually met while we were selling Facebook apps.  I think he might have bought an app off me, or I bought an app off him.  And we got talking, we thought, hey, we both do the same stuff, why don't we, write a course about selling sites?  So I'm not sure if people have heard of it, but we started off with a course called Killer Flipping Secrets. That did quite well and then, so we had Killer Flipping Secrets, we had our sites on the side.
And that was the most profitable thing we did and we got to stage where it'd been doing okay, it was bringing in some income but we thought we needed something a bit more stable. So we sold the course to some guys called Chris and David of Vision Group Management who. I'm sure quite a few people have heard of as well.
Justin:  Yeah, I know Chris and Dave.
Thomas Smale:  Yeah.  And then we thought right it's time to move onto some brokerage. We had so many people coming to us saying, "Hey, can you sell my site? Can you sell my site?" And we thought well let's give that a go.
Justin:  Okay.  So I mean when you started out, did you need capital to startup or was it something that was quite organic, I suppose obviously brokering it's something that's fairly easy to do with a low kind of capital requirement.
Thomas Smale:  Yeah, as I mean, I guess the reason we started brokering is that at that time we were both young, both out of university, cash strapped so we really didn't have much money at all.  We had both been flipping making some money, but it definitely wasn't enough to pay rent, especially in somewhere like London which is quite expensive.  So we thought, yeah we'd give it a go. We didn't have much capital at all, I think, off top of my head; at the time the sites we bought we were hosted by a VPS server, that was a couple of the domains.  So that was when we launched the course. So we didn't have much but all the capital's gone into our main business that became our course Killer Flipping Secrets.  So that's what got us started.
Justin:  So I mean, with regards to your first few clients, is that something that you, did you go out and get clients at any point or did you purely rely on what was coming in to you from people who had bought Killer Flipping Secrets, or people that you knew.
Thomas Smale:  Yeah, so before we even launched the course, some people said to us, "Hey you guys should write a course, and can you sell my site?" And I was always like, I don't really want to do that.  I'm quite happy to set up my own sites.  So we got some visits, some clients from Killer Flipping Secrets.  I think our first ones actually came from some forums we were active on at that time where we talked about buying and selling sites.  And I think I ironically the first site that I brokered was a traffic reseller site as well.  So I already knew what to do so we thought we'd give it a go and that site went quite well and actually that site is still doing really well today even though that was over two years ago now, so.
Justin:  Great.  I always find that people always over or underestimate the value of forums when you start up.  I mean I started FlipFilter entirely from forum traffic.  And if you're starting from scratch you got no money, you've got no list or you've got real leverage in a particular market,  forums are a great way not only to meet people that you can connect with, in fact I probably met you through one forum or another didn't I…
Thomas Smale:  I think we probably did.
Justin:  Yeah.
Thomas Smale:  I think the other great thing about forums is, especially if you're in the situation I was in, we didn't have any money, and we didn't have an income for back on.  If you're relying on search engine traffic it can take months or even years until you have any sort of return, whereas with forums you can see a return almost immediately.  Obviously you need to buildup some level of reputation and rapport with people, but you get a return a lot quicker than search engines, hence why it's definitely  a good thing to learn as well, when you're just starting out.
Justin:  Sure.  I mean when you start out, was it sort of plain sailing from the off or did you encounter any problems or issues along the way.
Thomas Smale:  I think when we were Flipping, I mean it was always quite profitable but it was always up and down, up and down.  You'd have a good month, then you'd have a bad month which is part of the reason we decided to launch the course.   I think to be perfectly honest, Killer Flipping Secret exceeded our expectations on how well it sold, and neither of us had ever sold a course online before.  I wouldn't say we didn't know what we were doing because obviously we'd  done our research but it did do quite well, so I think we were quite brilliant in that respect.  But I mean,  I must admit I mean along the way since then, I think with any small business especially in the current economy cash flows always been an issue.  So we've solved that by diversifying our income streams quite quickly.  So we continue to flip sites which were, I guess the good thing about flipping is you get a big pay day, but you might not get a big pay day for three months, six months,  especially when you're dealing with sites in the five figure range.  So we had income from the course, income from flipping and then we did some consulting on the side as well.
So cash flows were always an issue.  I think the other issue was outsourcing. Obviously a lot of people go online, they turn to online thinking that as soon as you work online, it's easy to hire, hire cheap staff to do your work for nothing.  But being fresh out of university I'd never managed staff before, so I found managing people for start was a challenge.  And then outsourcing especially when people are in a complete different country, they might be on a different time zone,  I'm not the most organized person in the world so that became a little bit of an issue.  So we got over that by opening an office in Riga, Latvia where we are at the moment and got some local staff in, it might be a little bit more expensive but you'll find it a lot easier if it's all in one place.  Even though I don't work in that office full-time, I work at home, I find that it's a lot easier than having outsources in a different country that you'd never see, never talk to.
Justin:  That makes a lot of sense.
Thomas Smale:  In general I found that quite difficult.
Justin:  I think what a lot of people fail to appreciate is when you outsource something you are not removing sort of any time responsibility you have to what you outsource.  You're probably going to,  with a software project, if you outsource a software project if you've got one person working on that you're probably going to cut down the amount of time you would have spent on it doing yourself by maybe 50%, 60% but you're still going to have to do work in organizing that person and checking the work that comes back and making sure its on track and that's the piece that people miss they think that outsourcing  is kind of magic wand solution where you give the work to someone, it comes back done and you can kick back and watch Jeremy Kyle on daytime TV in the interim, and it just doesn't work like that.
Thomas Smale:  You definitely have to have a plan. I think that was one of my problems as well.  I was never the most organized person in the world and I'm not particularly technical I don't have a math background so I'm not very good with systems or formulas or anything like that. I think with outsourcing the key to being successful is having some really solid systems in place to either monitor your staff or have work that anyone could do with minimal training.
Justin:  Awesome.  So I mean I know you quite well and I know what your company does, but to put things in context for people listening, what's the biggest sale that you've ever brokered?
Thomas Smale:  Yeah, so I mean as most people know, we tend to deal with low to mid-end  sites, that's where our workflow's focused, but our largest sale was in the middle of last year,  I can't remember what month but that was $600,000.
Justin:  Okay.
Thomas Smale:  That site was a review site.  I don't want to disclose the niche, but it is a popular niche, it's been around for a while now and it's growing.  So that was an important part of the sales' price.  I know people always probably will have big questions like "What's the biggest site you've sold?", "Why did it sell for that much?"  Or, "How can I replicate that?"
So the site in  question had a large social following, so a lot of buyers will look for search engine traffic, but if you've got that, if you've got recurring traffic whether it be from Facebook, Twitter an email list or whatever that shows that, I think that shows a high-quality on the site I'm sure that you've got some valuable content there.  So we had a large social following and had people coming back, people buying again.  And then another key thing was, saying that, it did take me a while to figure out that this is a good way to go online, it had a recurring income stream.  So quite a lot of the affiliate programs that it had on the site would bring in recurring income.  So you wouldn't just get paid $20 for your new client, you'd get paid maybe $10 a month for life.  So over time that would build up into quite a nice site, yeah,
Justin: Residual stream
Thomas Smale: Residual stream, exactly.
So, for a buyer that has a lot less risk than the site that relies on new sales all the time because you've already got that that income coming in and going over and over again.
Justin:  That's a really important point if you go to social traffic, because as well as kind of showing that the content is good, that the content is liked by humans, it's also traffic diversification and when I speak to buyers and I talk about what their fears are.  What they're worried about before getting started,  especially if they're new to this, and it's usually the fear of Google coming along and wiping out pretty much all of their traffic.  So if you got a site that's reliant on more than 70% Google traffic, you've left yourself wide open, so I can understand why a site that has a lot of diversification, that has traffic from email, traffic from social, is going to be viewed by a savvy buyer as well, as a more stable investment, it make sense.
Thomas Smale:  Yeah, absolutely.  I mean, search engine traffic, I think especially in the last year or so, since all the Google updates, people or buyers especially have started to get a bit more savvy to the fact that search engine traffic might not be the best way to go especially if it takes up a big percentage of the site.  I think yeah that's a really good point that diversifying is important especially if you want to get a solid multiple and especially if you want to attract the serious buyers in the six figure range.
Justin:  I think social as well, one of the things I always kick myself about is none of the sites I own really do a lot of in terms of social and I feel like, I feel like the old man that's kind of let it get away and things like Twitter and Facebook, I understand it and I get the concept and I'll integrate into an app or I'll integrate into a site but I really don't leverage it and that's one of my big feelings of guilt,  like I'm not doing enough on social but you see when people actually execute it well, like review sites are the earliest where you've got some ecommerce sites that get 20%, 30% of their traffic through Facebook coupons and Facebook referrals.  And it's amazing when you see it work well and it makes you realize that it's still a relatively untapped opportunity for people to develop a site and to diversify their traffic but you just need to put that work into understand it and work out how it's relevant for you and what you're doing.
Thomas Smale:  Yeah absolutely, especially if you've got a site that, if you got any sort of site that people would recommend for whatever reason so you might have a coupon site, you might have a product that people like or like an ecommerce store that people like.  The best thing about social traffic is the nature of it is that people will do the hard work for you and tell their friends about it.  So one of the biggest uses of SEO is people that do all the  link building themselves you've literally,  got to put in all the  leg work in to get the rankings. Whereas with social traffic, your following can do the hard work for you.  So as long has you have something solid that people are  happy to talk about then it  can build up and up and up and up.
Justin:  It makes sense.  Well I guess everyone dreams of ultimately selling their business for kind of 600 grand or even the 3, 4, 5 million level but when I speak to Internet Tycoon members,  the most common bracket really seems to be that 2 to 15K for people starting out.  And actually one of the most common questions I'm asked is how much would you really need to spend in order  to buy a decent site that's likely to make an impact and provide a return in like one or two year periods.  And I think everyone knows the days of  picking up and I'll say this inverted commas, "good internet businesses" for three figures are quickly fading, I mean do you have any thoughts on this?
Thomas Smale:  Yeah, so it's a difficult question it does depend on other factors.  I think one of the main things is how much time do people have. When I started it I had tons of spare time being a student, so I had the time to work on a brand new site that didn't have any traffic and try and get it going.  So you can start with very little but I think you do need to have a plan in place, you can't just expect to buy a site and listen to the average flipper-seller sales pitch that it's going to make you $1,000 a day in a couple of weeks with some back links because it doesn't really work with that.
So you do need to have a plan in place to get some traffic and I think in situations like that there is no reason why you can't buy a site on the low end and get it profitable but you really do need to have your own plan, so don't rely on sellers because most of the time they're going to big up the opportunity a bit more than they should.  But if you're in a situation where you've got no time to spend, let's say you work a full-time job you got wife, you got kids, you got other commitments outside of the world of websites, I would say that the lowest you can probably go is about $5,000 and that would get you a site that is probably ranked reasonably well.  Again, I'm not the biggest fan of Google traffic but in reality that's what most people work on and they're the kind of sites that people sell.
You'll get the site that should be making a few hundred a month consistently for that, and then you've got a good base to build off.  Obviously the best thing about buying an established site is there is no, there is no question mark there over whether or not you'll get it profitable because it'd be a complete lie to say every single site I've started from the scratch made lots of money because they don't, more often they're not a new type of fail.  So if you got a little bit more cash, so I'd say 5,000 around that level, if you can buy something that's at least proven to some extent that it's going to make money and then you can build on that platform. I think one of the challenges at that level is that you really do need to buy from a public market place because there are no brokers that deal at that level.
So obviously that poses another challenging because buying legitimate sites, especially if you haven't done it before, is not the easiest thing in the world.  So you need to be good on your due diligence and you just need to, I guess to some extent get lucky finding a seller who is honest because there were plenty of dishonest sellers out there.
Justin:  Sure.  And I guess the main goal everyone has is once they buy that business it's the kind of take it and not just get a return through the income but in order to see some kind of capital appreciation where the value of the actual business itself grows and if they do decide they want to sell it maybe a year or two, three years down the line then they're going to make a decent return there as well.  I mean what would you do to develop a business, like the kind of business you were just describing, to give you an asset that continues to grow?
Thomas Smale:  So the first thing I would do; so if we do a small case study, so for the $5,000.  I remember last year I bought a site, I think I paid $4,800 and at the time the site was, it was making – I think it was making about $500 a month, so I'd got a reasonable deal but I hadn't got a bargain or anything like that.  So the income was steady, the traffic was steady. The first thing I did was looked on Page.  The site was an affiliate site, I'm not the biggest fan of Adsense but I do tend to go for something that sells a physical product or an affiliate program.
They had an affiliate program to various products but I noticed on the site, even though it's generating income, the actual links to buy the products we're not very prominent.  So it's amazing how many people will have a site but the way they monetize it isn't actually very prominent.  So the first thing you want to do is make sure that if you're a visitor to the site can you actually find the route out of the site is going to make you money.  So I guess you'd call that home page optimization or conversion rate optimization I guess it could be either of the two.
Justin:  Sure. I mean sorry to interrupt but just, I noticed one thing you said which I'd like to quickly touch on, you said you're not fan of Adsense sites and actually this is the second conversation I've had this morning and it's only 11 O'clock.  It's the second conversation I've had this morning where someone else that's fairly experienced has said that too, what's your logic behind not loving Adsense right now?
Thomas Smale:  I think two of my main issues with Adsense,  I guess maybe three issues I have, one is what you get paid is not negotiable, you have literally no control over how much Google pays you.  So I like situations where I can negotiate I can get myself a better deal, so that's one.  The second is, at the moment Google have a habit of banning Adsense accounts for what appears to be no reason.  So there is always a risk that if you have Adsense on your site you're going to get banned. Some people will blame it on certain factors but I think there is a slight level of randomness there especially if you're a small web master.
And the other thing I guess is ultimately all you're doing is promoting other products.  If someone is making a profit on ad words, then you should be able to find a better way to monetize your site.  So especially if you're in a niche that has an affiliate program for certain products,  most do, I mean are easy ways to do it,  you could use the Amazon affiliate program, eBay affiliate program or even create your own product.  So I've always been a fan of avoiding most things Google, so you can probably gather that SEO is not one of my big focuses either, I always try and diversify and keep it away from Google as much as I can.
Justin:  Sure, that makes lot of sense.  I can see how that would make a difference come sale time too.  I mean earlier you mentioned the site that you're represented for 600K and I'm sure like you say you mostly represent sites that are kind of in the lower to mid range but it's always one of those, do you notice any similarities between the businesses that tend to really kind of fly off the shelves where you've got buyers chasing you as opposed to the other way around?  I mean what I'm really getting at is if you have to isolate kind of the things that make buyers go crazy what are they and what do these sites all have in common?
Thomas Smale:  Yeah so I think Adsense sites are still popular as much as I would rather they are not the most popular, they are. They're popular so people are always looking for Adsense sites but I think on the higher end especially when you get to the six figure range I think your buyers are slightly more experienced at that level slightly more mature investors.  So they don't tend to look for Adsense sites as much, and plus to get an Adsense site making that sort of income you need a lot of traffic, whereas if you have an ecommerce site you sell a product or you've got an affiliate program on there, you don't need anywhere near as much traffic, generally speaking, to make more money.
So I think what a buyer would be looking for is something that is stable now and stable going into the future.  So for example, someone else the other day sent me a site that was focused on 2012 and he said, "Can you sell this site?" and I said, well no because in 2013 no one is going to be looking up the calendar for 2012.  So while it's a profitable site now that's an obvious example, but you'd be surprised how many people would have the site that's really on the latest trend.  So if its technology related it might the latest iPhone.
Justin:  iPhone people, yeah.
Thomas Smale:  Yeah exactly, this might be something that over time is going to die off.  So people would love to talk about potential but buyers also looking for something that is hands off and relatively passive.  People don't necessarily want to do no work but I think people want to know there is a good system in place, that has lot of value, if someone especially if they've got a job or whatever or they're an investor with a large portfolio, they want a good system, so they can take over the site, they can follow what you're doing and still make money going forward.
Justin:  I remember you represented this site, I won't sort of disclose, I can't remember if it was a private sale or not but I remember you represented a site that can be now produced a multimedia product.  And I remember thinking looking at it, actually how that had a really awesome system. They had different people working on different components from different locations but they had the whole system documented and it was a proper flow and I remember it being quite popular and I think that was probably one of the primary reasons for it, people could look at it as a buyer they could look to it and know well, it's not the case you don't have to do any work,  but it's the case that the whole sort of production of the products and even the marketing side of it is to an extent sort of systemized where they just have to manage the system, you don't have to get stuck in and get your hands dirty and I think it makes a big difference.
Thomas Smale:  Yeah, true that's back to the whole outsourcing conversation of earlier.
Justin:  Yeah.
Thomas Smale:  Outsourcing can be part of the system. We had one site, I remember it, about a year ago now. The guy who owned it had his outsourcing team, he had managers that managed it, he had a really good system, he also had, and I didn't mention this, he  also had stability,
Thomas Smale:  Yeah, so people looking for something that is stable and scalable also, so buyers want to be able to take over a site that has systems in place to handle the product side of things and they can still handle the traffic side of the business.  So the site in question, the one you were talking of, had a great system but also increased the team to, I think it has maybe 20 staff.
Justin:  Okay brilliant.  So I mean I'm conscious of the fact that we've already burned through what's probably your prime time today.  I mean before you go is there anything exciting you're working on either at Flipping Enterprises or another business?
Thomas Smale:  Yeah we're busy in September we're opening our first London Office so I can get out from working from home.  We've already got an office in Riga and we've got some staff all around the world, so that's our London office and then we're moving on couple of things, outside of brokering, including another course.
Justin:  Sorry, my call is, I'm really sorry about this, what I'm going to do I'm going to pause the recording, restart my router again and I'll call you back.
Thomas Smale:  Yeah.
Justin:  Sorry about this Smale, I'll call you back in one second.
Now unfortunately when I called Thomas back those last few minutes of recording were still quite patchy and so there is little point in me tagging them on.  However, Thomas whom I spoke to, is moving to a new office, he is working on new project on the lower end to help people who want to sell sites, we'll try and get information of that up as soon as he gives us a bit more and other than that it was me, thanking him for his time and thanking him for doing the interview.  I hope you've all got a lot of value out of this I know I certainly have and by the time this interview goes live there will be an audio transcript to this as well, and I hope you enjoyed it.  Enjoy your day.
Related Articles: